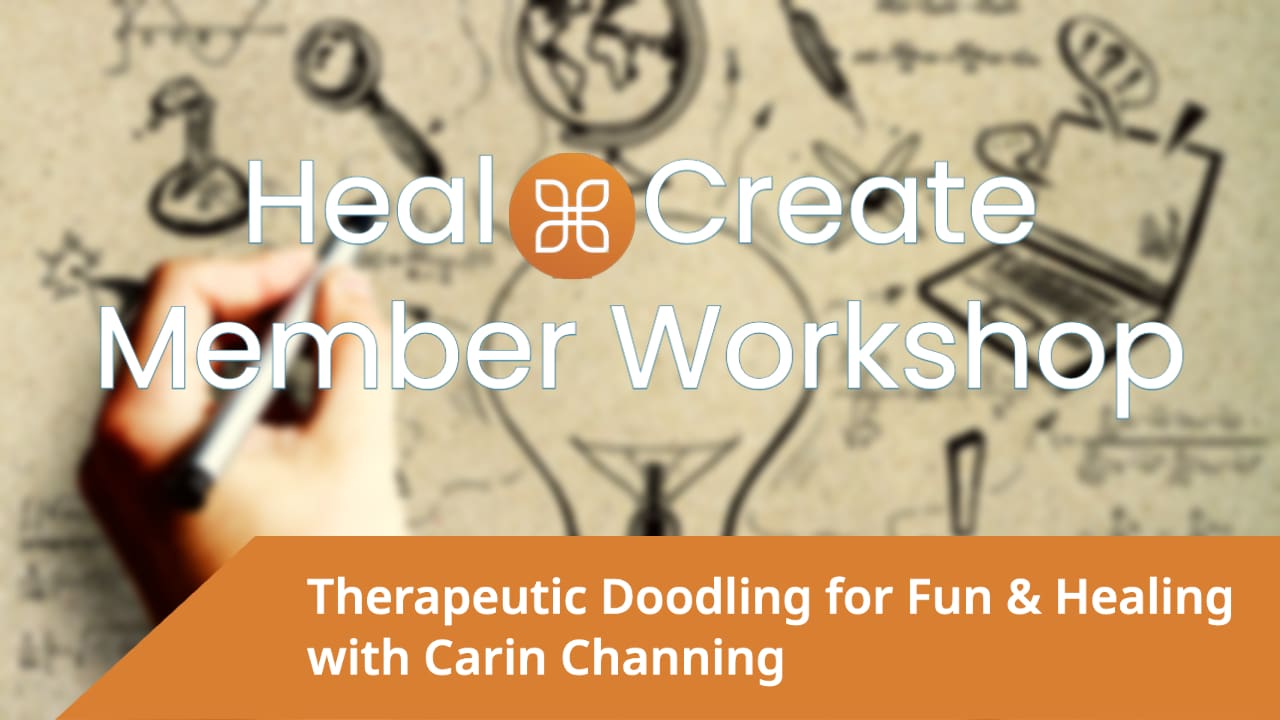 A 90-minute therapeutic (with an emphasis on freedom & fun) doodling session.
Around this practice, we say, "Don't let the whimsy fool you." The doodle goes deep.
You will learn:
– that crooked lines are cathartic
– that you have a unique visual voice
– the 4 Cs of therapeutic doodling: Calm, Clear, Connect, & Create
Think of this session as a pleasurable "right-brain workout"!
This is a highly interactive, hands-on session.
IMPORTANT: You do not have to be good at drawing. Whether you're an experienced sketcher or you can't draw a stick figure, you will be surprised by the gentle prompts and guidance as they help you express yourself.
What to expect:
– Fun
– Relief
– Relaxation
– The Unexpected
– To learn about the positive influence on your brain and nervous system by using this practice
– To laugh (and, if we're lucky, we cry a little), interact, and relax with others and enjoy Carin's light-hearted style of teaching
Things to gather for class:
– Notebook or sketchpad
– Pencil, pens, markers, or crayons
– Anything that's on your mind
– Willingness to play
* Highly recommended: order the book that accompanies this practice click here to view 365 Days of Doodling.
---
ABOUT YOUR TEACHER
Carin Channing is a practicing therapist and licensed clinical social worker with over 17 years of experience. With a focus on somatic experience, her practice melds mindfulness, neuroscience, and creativity.
The author of two books and creator of The Therapy Booth website, Carin leads people in the experience of reclaiming their creative spirits. Her doodling books and teaching have reached into schoolrooms, prisons, and other institutions – and the practice was adapted from her work by Southwest Airlines.