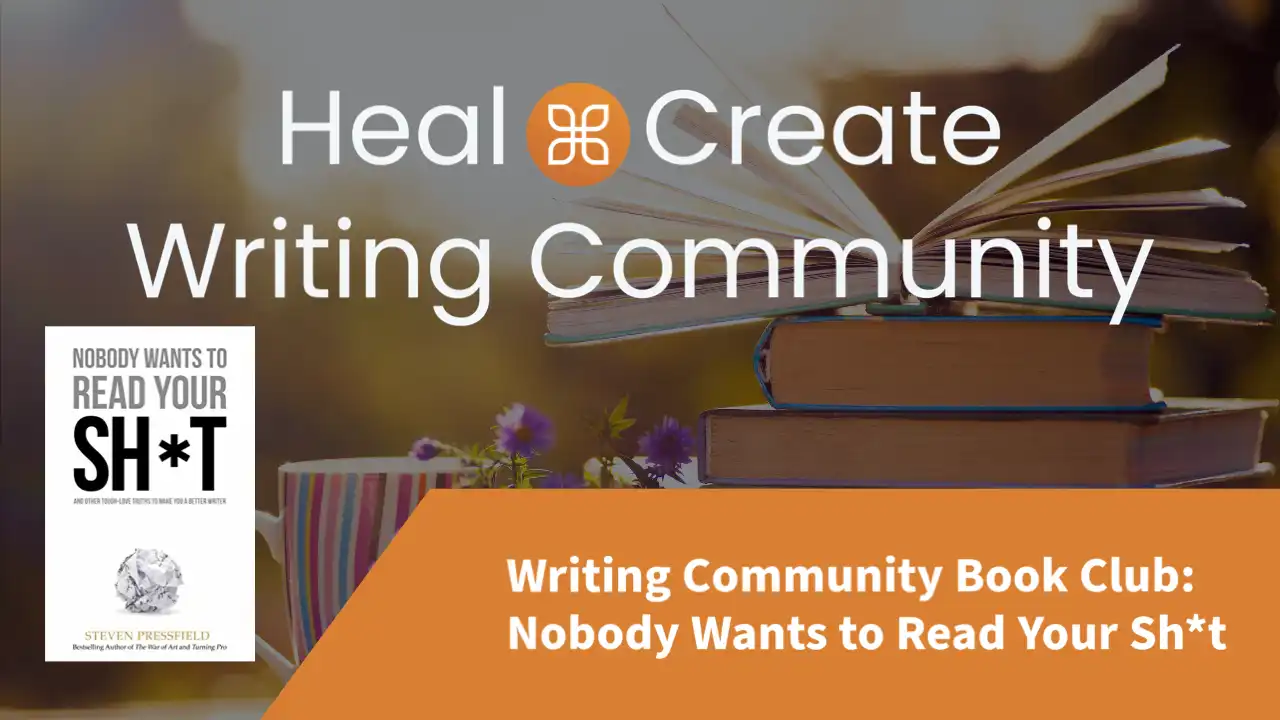 Stephen Pressfield's book, Nobody Wants to Read Your Sh*t, will offer you deep encouragement and instructions for making your writing magnetic.
Come to the first of this series with your copy of the book in hand (or ear).
We encourage you to order it immediately and start reading right away!
Click here to find this book on Amazon.
We will offer two book club sessions each month. Our first session in March will set the stage, and we will establish the April meetings ASAP so that you can plan to be there.
These sessions are designed to help you gain clarity, feel greater empowerment and inspiration, and develop confidence in your work.
** Please remember that all session times are set in US Central Time. Convert the time to your area accordingly and please add to your calendar so that you don't miss a thing.
Book Club sessions will be recorded for on-demand replay.