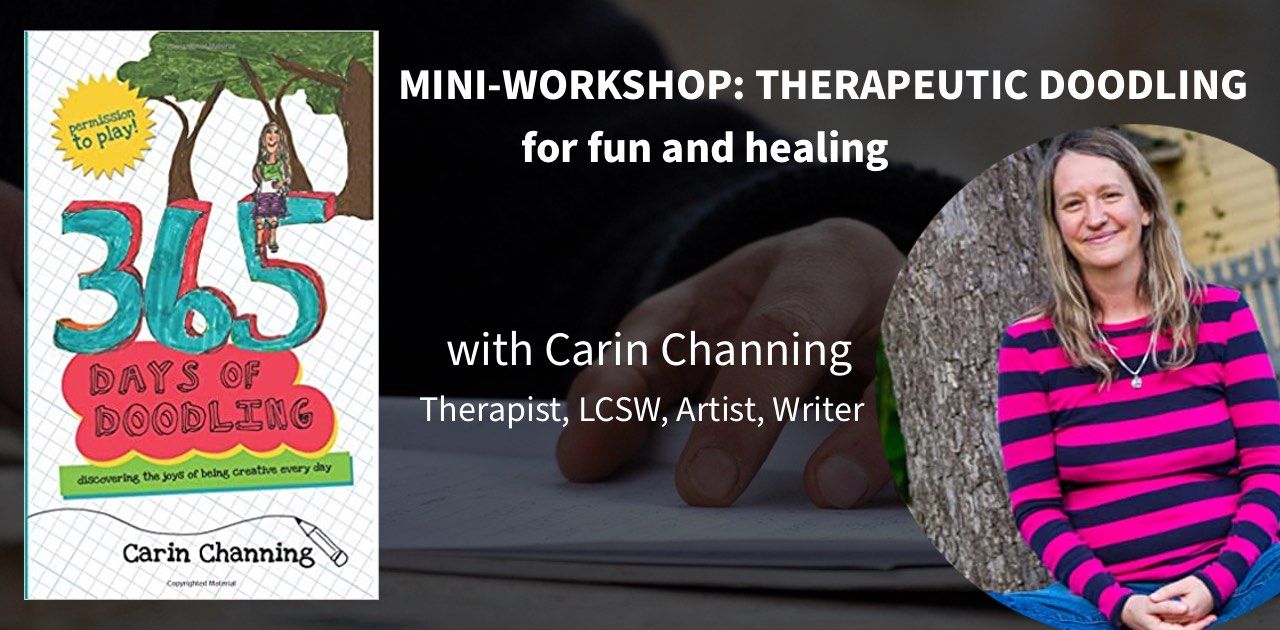 ZOOM - WORLDWIDE - ONLINE
A 90-minute therapeutic (with an emphasis on freedom & fun) doodling session.
Around this practice, we say, "Don't let the whimsy fool you." The doodle goes deep.
You will learn:
- that crooked lines are cathartic
- that you have a unique visual voice
- the 4 Cs of therapeutic doodling: Calm, Clear, Connect, & Create
Think of this session as a pleasurable "right-brain workout"!