Write & Publish
Your Book
Now
It's time to end the wait.
Learn from established indie authors how to 
take control of your writing future using 
the leverage and power of self publishing!
This full-day workshop is focused on …
Step-by-step instructions
Comprehensive resources
Nuts-and-bolts details
Market tested strategies
Won't it feel amazing to know that you're on track and moving toward your dream of publishing your book & sharing it with the world?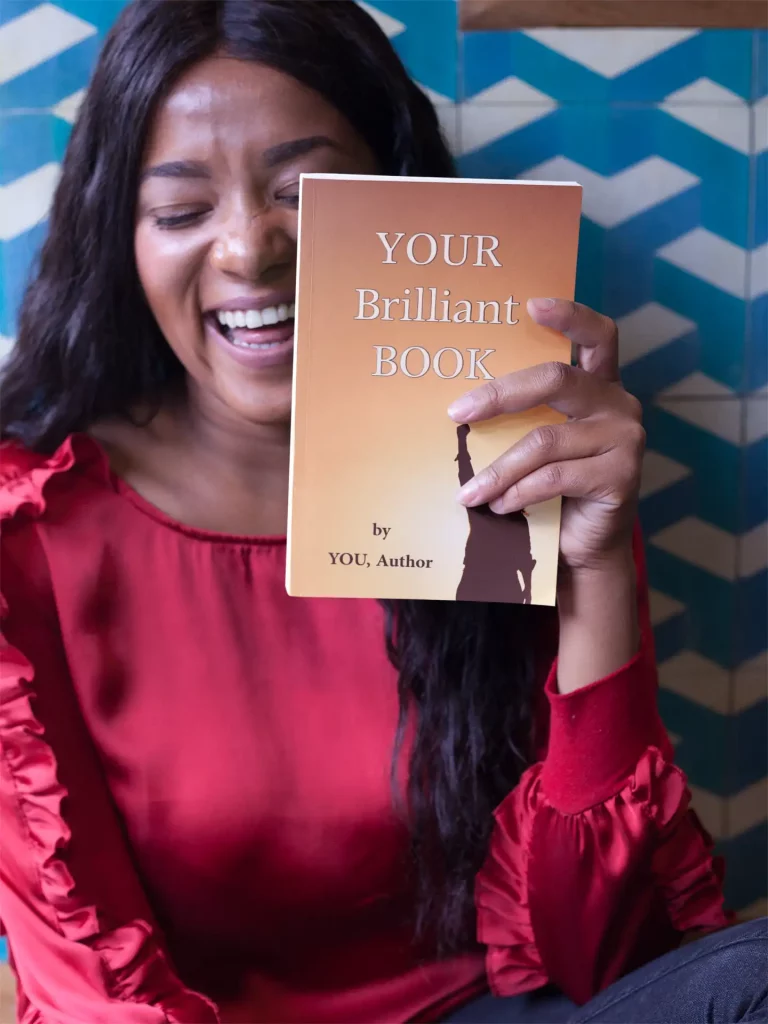 The publishing world has been turned upside down by the Internet.
Traditional publishers no longer hold the same power to lift you to fame and a prosperous writing career. 
TIP: If you're

not

already famous or

didn't

just get involved in a political scandal, most publishers probably won't help you much.
You can self-publish your books without much technical skill and on a shoestring budget – both of your workshop teachers have done exactly that and will show you how!
You don't need to be a great salesperson or marketing expert to grow your audience and share your work. 
During this information-rich full-day workshop, you will learn how to end the eternal waiting and get your real writing career in gear now.
WHEN: Saturday, February 11
WHERE: Worldwide via Zoom  – join from wherever you are!
TIMES: 9 am Pacific US – 4 pm Pacific US. We will have four 90-minute sessions during the workshop day, with time between for breaks. See below for full schedule.
REPLAYS: Full video replays provided and you can access them for up to 12 months after this workshop has ended.
Learn From Working Indie Writers
Each of your teachers is an active author with years of experience in all facets of self-publishing – from idea to draft and finished manuscript, book design and title crafting, marketing and platform building. 
Each session is worth the entire price of admission as you will gain insights that can save you years of frustration and thousands of dollars wasted on programs that take advantage of new authors without delivering the value they need. Let these experienced writers show you how – specifically and in detail.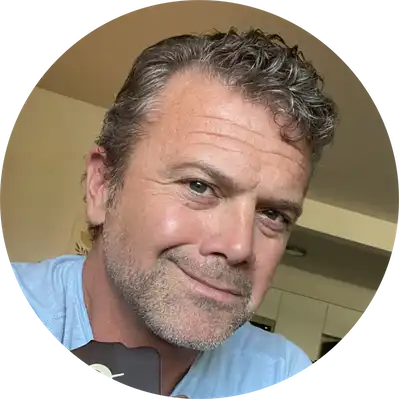 Author of The Divine Arsonist (indie), Blessed Are the Weird (indie), The Creative Cure (traditional), and co-author or contributing author in several other books, Jacob developed a deep love for fellow creatives and founded the Heal + Create community platform to invite everyone into the experience of healing and creating the lives they are meant to live.
Jacob will teach from his experience as a self- and traditionally-published author – and from his years of work as Marketing Director for a traditional publisher.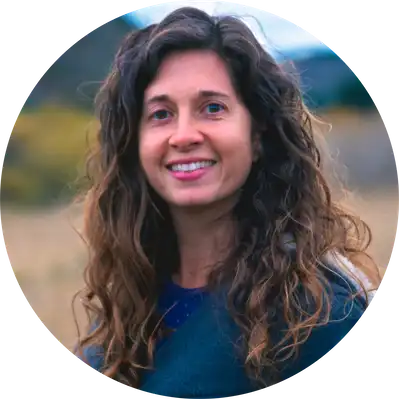 Lauren Sapala is an author, teacher, speaker, coach, and an INFJ. She is the author of The INFJ Writer (a writing guide for writers of the INFJ and INFP personality type), The INFJ Revolution, and Firefly Magic: Heart Powered Marketing for Highly Sensitive Writers, as well as two autobiographical novels. Lauren began working with struggling writers in 2009 when she founded the WriteCity writing group in Seattle, and then expanded the program to San Francisco in 2010. She currently teaches the Intuitive Writing method through online classes, workshops, and video courses.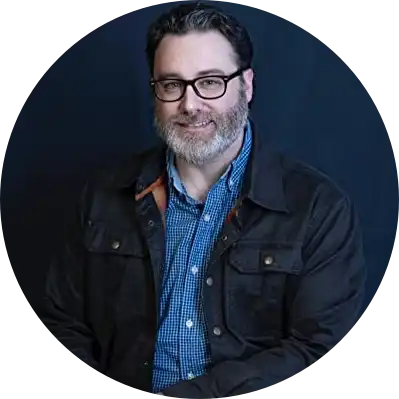 Craig A. Hart is a writer of thrillers. In a past life, he was also the director for Northern Illinois Radio Information Service, a broadcast outreach that brought daily news and information to the visually impaired.
A native of Grand Rapids, Michigan, Craig lives in Iowa City, Iowa with his wife, sons, an insane dog, and an anti-social cat.
Craig is the author or co-author and publisher of over 29 indie books … so far.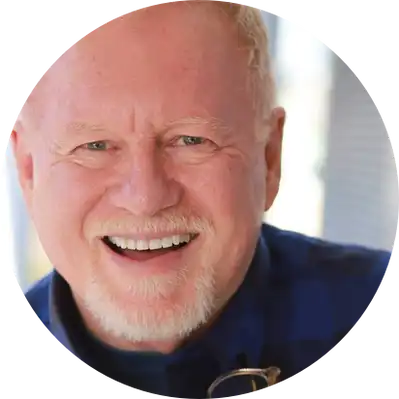 Paul S. Boynton is the author of several books, including Amazon bestsellers "Begin with Yes" and "Be Amazing." His "Begin with Yes" Facebook page includes well over two million friends from around the world, and the community continues to evolve and grow as the engagement deepens. His newest indie release, Remember – A Little Book of Courage, Comfort, and Hope released in November 2022 and has reached immediate bestseller status in several categories. 
Get started on your publishing adventure now.
Stop waiting for that magical someday
when an agent or publisher signs you…
Workshop Sessions Schedule
The Complete Indie Author
with Lauren Sapala
Turn Kindness Into Bestsellers
with Paul S. Boynton
Your Writing Business
with Craig A. Hart
The Toolbox PLUS A Bag of Chips
with Jacob Nordby
The Complete Indie Author
with Lauren Sapala
9 am – 10:30 am PST
12 pm – 1:30 pm EST
During this opening session, Lauren Sapala will introduce the workshop with her own development as an indie writer. You will learn crucial mindset shifts and she will invite you into the understanding that self-publishing is not only a valid choice, but could be the key to real breakthrough in your writing career. 
Lauren will also share her screen and take you behind the curtain to view her self-publishing dashboards, so you can have a real-time look at the economics of self-published books.
You will also learn the truly DIY methods that Lauren has used to publish her books at low cost. 
If you experience confusion or reluctance about marketing yourself and your work, Lauren will include important strategies and tools to help you move beyond this hindrance – without becoming an annoying salesperson or spending thousands on PR that won't sell your books. 
This session is the perfect "guerrilla writing and publishing" start to a full day of liberating knowledge that you'll gain in this workshop.
LIVE Q&A INCLUDED AT THE END OF THIS SESSION
Turn Kindness Into Bestsellers
with Paul S. Boynton
Your Writing Business
with Craig A. Hart
The Toolbox PLUS A Bag of Chips
with Jacob Nordby
As soon as you register for this workshop, you'll receive an email confirming your ticket and giving you the links + coupon codes you need to claim these bonuses right away.
Do you ever find yourself saying or thinking, "I'm just not that creative"?
In a recent World Economic Forum study, creativity has risen to #3 on the "Top Skills Needed For Career Survival" list – which means that this ability is no longer optional or only to be developed by artists, musicians, writers, or those in the "genius inventor" innovator class.
Take the course and you will:
Use the Creative Cure Personal Assessment to gain clarity about what areas of your life are begging for creative restoration.
Discover your values and how to begin realigning your life with what matters most.
Learn about the powerful "Green Zone" in your nervous system and how to get there every day to experience anxiety relief, foster creative ideas, enjoy natural healing, and enhance your ability to connect – and create.
Grow your understanding of left- and right-brain function, plus how to access brain wave states that cultivate deep learning and rewiring of limiting beliefs.
Develop a regular creative practice in just minutes per day that will bring you greater peace, energy, focus, and enhance your "Creator Mindset" so that you feel empowered to craft a life that matters to you.
Learn to use creative tension vs. harmful stress as fuel.
Get immediate access to this full video course when you register – $149 value
Lauren Sapala coached Highly Sensitive Writers for years before she discovered one of the biggest obstacles holding them back in their writing careers: a rock-solid resistance to marketing. Regardless of the wealth of book marketing tools and resources available to writers and artists today, most highly creative people still feel suspicious, confused, or just plain turned off by marketing and sales. The hidden reason behind this resistance is a deeply rooted fear that marketing always results in a loss of integrity for the writer.
Almost all highly creative people are also Highly Sensitive People, many of which are INFJ or INFP personality types. These Highly Sensitive Writers feel any possible threat to their integrity intensely. The fear they feel around marketing for writers takes root in limiting beliefs that shut them down before they even begin. Lauren Sapala shares stories and strategies to help Highly Sensitive Writers shift their mindset and open up to new ways to promote their work. She helps all writers realize that—due to their Highly Sensitive nature—they might just make the best salespeople of all.
Get the full PDF download as soon as you register. $14.99 on Amazon!
One thing every writer wants is the opportunity to improve their craft, to hone their skills, and create the most dazzling prose possible. 
The Writer's Tune-up Manual is just what you need. Maybe you've been away from the game for a while, struggle with a certain aspect of writing, or perhaps you just want to put your skills up on the rack and give them a good tuning.
Filled with 35 targeted exercises and inspirational quotes from established writers, The Writer's Tune-up Manual will help you do all these things by expanding your writing savvy in five specific areas: Character Development, Dialogue, Point of View, Description and Setting, and Plot. The exercises in The Writer's Tune-up Manual are more than just writing prompts; you can find those anywhere. No, The Manual gives you a real opportunity to flex your literary muscles by laying out detailed, often difficult assignments.
Nobody said that becoming the best writer you can would be easy, so roll up your sleeves, flex your fingers, and get ready to take your writing to a whole new level!
Get the full PDF download as soon as you register. $7.99 on Amazon!
Get 50% off these flagship video courses on Julia Cameron's site!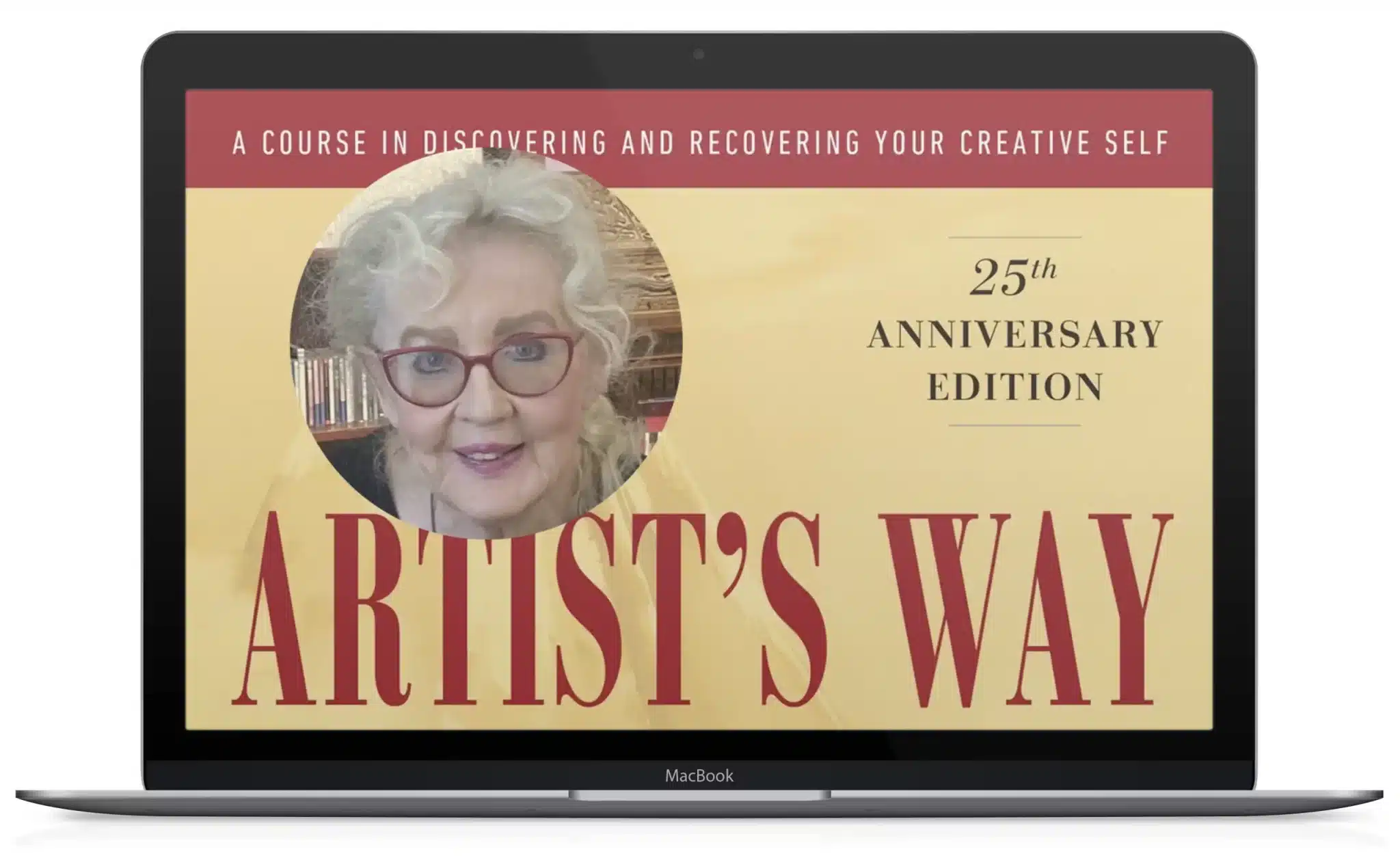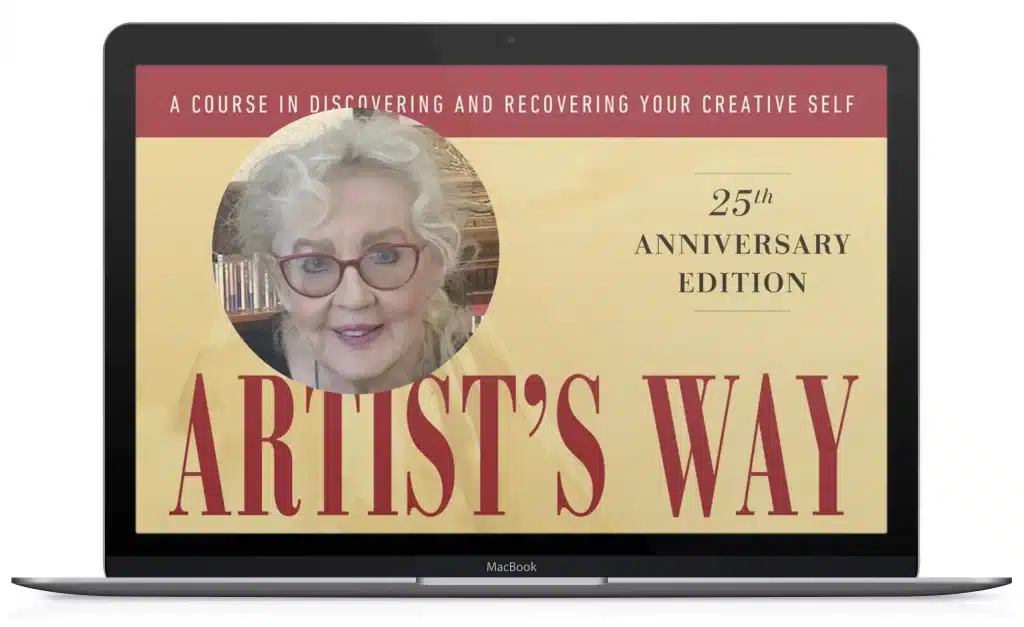 The Artist's Way On-Demand Video Course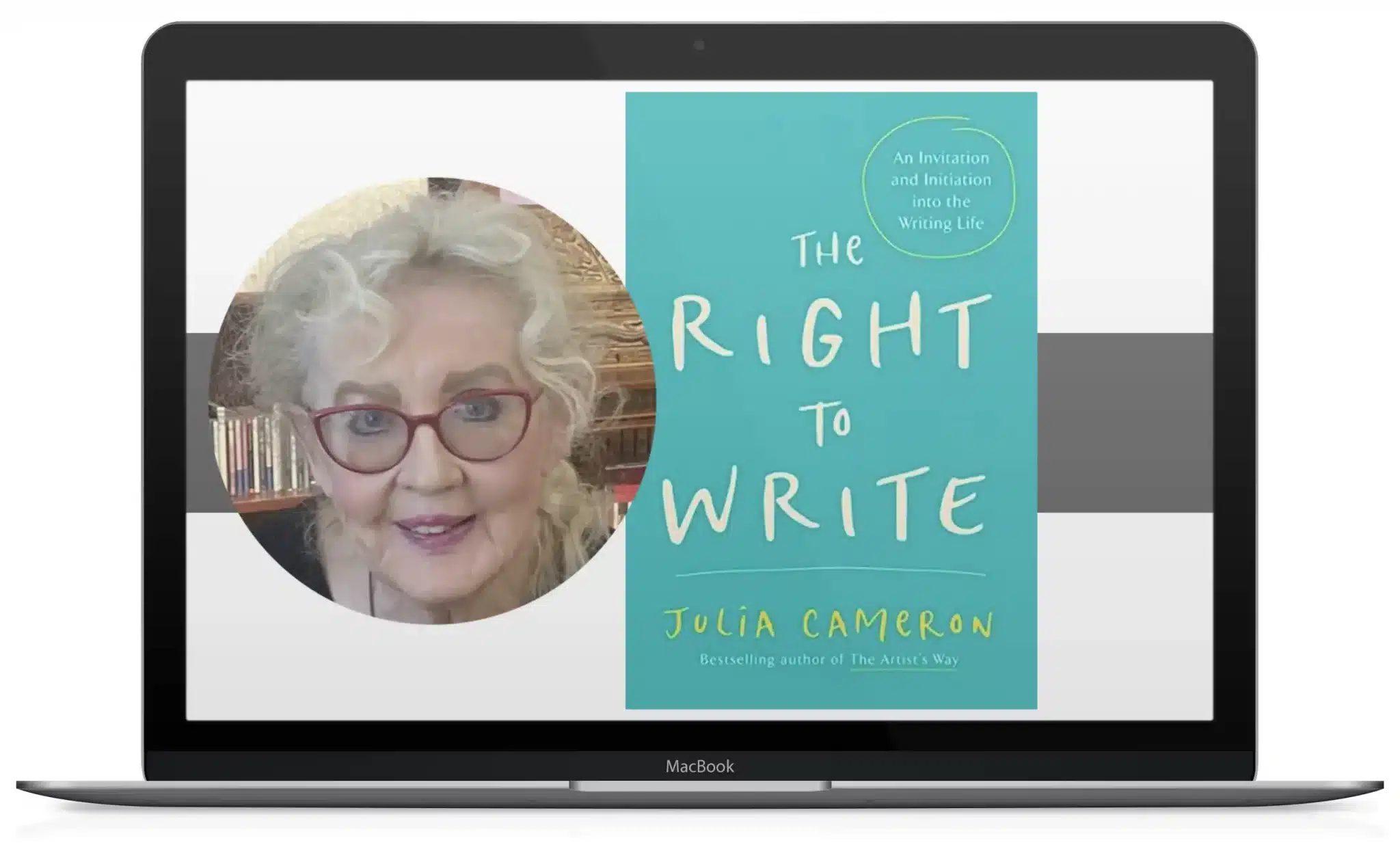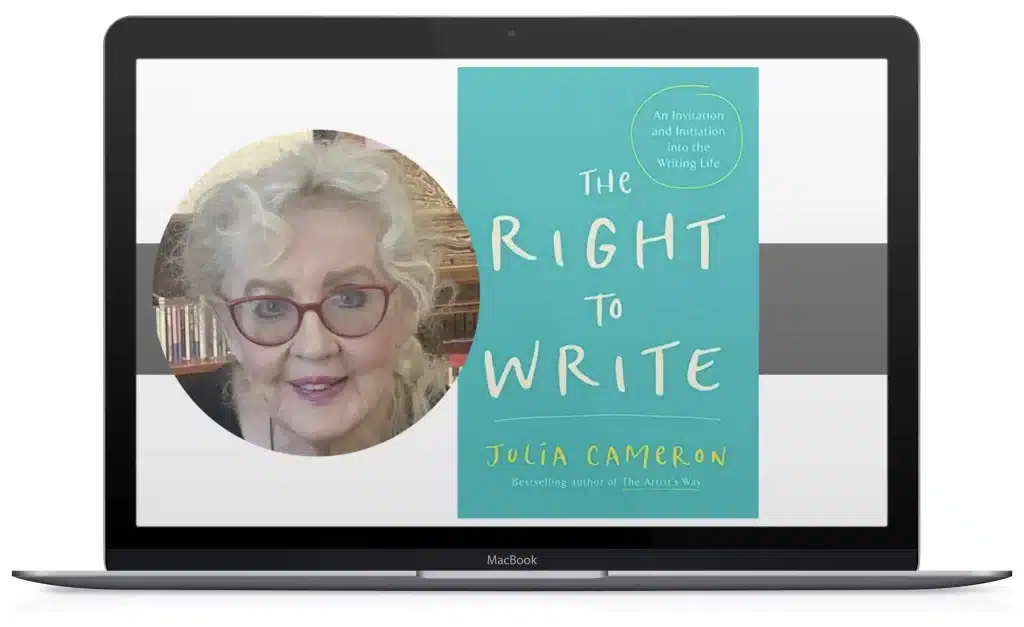 The Right to Write On-Demand Video Course
Save up to $149 on either or both of these two courses when you use your bonus coupon after enrolling for this live workshop. 
LIFETIME ACCESS!
Your bonus coupon never expires – use it whenever you're ready.