Anne Lamott, Julia Cameron, SARK
and other teachers
COLLEGE OF MARIN & LIVE BROADCAST
(and those who want to be)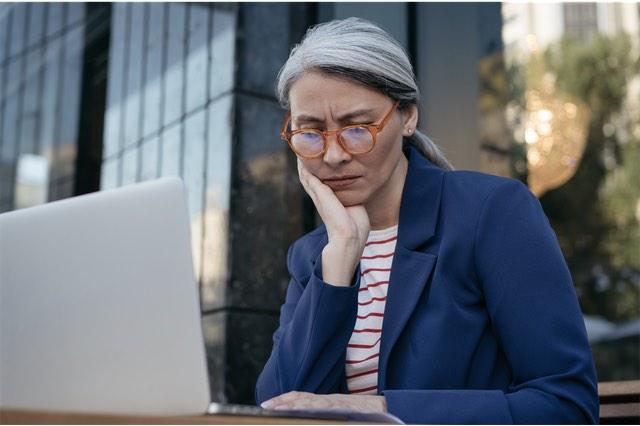 Are you called to write but ...
find yourself stuck, ashamed of your lack of progress – and confused by why all of those other people seem to write and share themselves with the world – but it remains so difficult for you?
Join us in beautiful Marin, California – or from anywhere via live broadcast – for an immersive experience designed to spark your creative nature, dissolve your writing blocks + equip you with the tools and practices you need for a lifetime of writing.
(Click on the teacher's image for more information) 
Hailed by the New York Times as "The Queen of Change," Julia Cameron is credited with starting a movement in 1992 that has brought creativity into the mainstream conversation— in the arts, in business, and in everyday life. She will share lessons from her brand new forthcoming book on writing during this retreat!
*Julia will join us for a special live session via Zoom from her home in Santa Fe.
SARK (Susan Ariel Rainbow Kennedy) is the bestselling author and artist of eighteen books, including national bestsellers Succulent Wild Woman, Eat Mangoes Naked, and Make Your Creative Dreams Real. Her art, programs, products, and services have been treasured by millions of people around the world. SARK will inspire you to heal and create like never before.
Eric Maisel, Ph.D., is the author of 50+ books and known as America's foremost Creativity Coach. A retired family therapist, and worldwide workshop leader and teacher, his recent books include The Power of Daily Practice, Lighting the Way, and Redesign Your Mind. His books for creatives include Fearless Creating, The Van Gogh Blues, Coaching the Artist Within, and Mastering Creative Anxiety.
These teachers bring years of experience to invite you into healing and creative expression
See below for full schedule
October 29-30, 2022
The retreat starts on Saturday morning with a general gathering and keynote – and runs through Sunday afternoon.
See below for the full schedule and session descriptions.
Marin County, California
Held at the beautiful College of Marin, you can also enjoy nearby wine country, San Francisco, and the autumn vibes of Marin, California. Notable alumni of this college include the artist Prince and Robin Williams.
Can't travel? No problem! You can join us via live broadcast from wherever you are.
Writers – and those who want to be
This special experience with leading creative teachers is designed for writers of all levels.
If you know that you want to grow (or start) your writing life and career, join with people from around the world for a deeply inspiring retreat.
Join us from anywhere!
Want to join us from the comfort of your home? 
Each session will be broadcast live AND recorded. After the retreat has concluded, we will make the full video replays available to every ticketholder in a dedicated portal so you can enjoy these recorded workshops for up to 12 months – as often as you like!
Secure your in-person spot ASAP if you can travel to this event. Otherwise, claim your pass to stream it live from anywhere in the world!
✅ All ticketholders will have full access to the video replays for up to 12 months after the event has concluded. 
In Person
✅ Limited spots available

✅ Interact with your favorite authors
[tribe_tickets post_id="11056" ticket_id="11058"]
Unfortunately, the In-Person tickets are no longer available.  Add your name to the form below to be notified of the next Heal + Create Writers' Retreat coming soon.
• Early Bird pricing good through September 15
• Regular Pricing  September 16–October 12*
• Late Pricing $799 October 13–Retreat Start*
* IF tickets still available!
Live Broadcast
✅ Join from anywhere via Zoom
• Early Bird pricing good through September 15
• Regular Pricing  September 16–October 12
• Late Pricing $279 October 13–Retreat Start
3-Payments
✅ Register with 1st payment now, auto-pay last 2 payments in 30 day installments
Upon successful registration, we will send you an email confirmation. Please check your spam folder if you haven't received that and add us to your "safe senders" list. Use your best email as we will send you important updates and instructions – including Zoom links or driving maps and other details as applicable – via email.
Held at the beautiful College of Marin's Bill and Adele Jonas Center, you can also enjoy nearby wine country, San Francisco, and the autumn vibes of Marin, California. Notable alumni of this college include the artist Prince and Robin Williams.
Remote Live Broadcast Option
See below for full schedule! 
Plan on two days full of learning, sharing, connection – and fun – with spacious breaks that will allow you to absorb the full value of this remarkable experience. 
The retreat program includes:
Register now to secure your spot and we will send detailed email updates with all of the information you need to plan ahead!
For those traveling to the in-person location, we have arranged for special courtesy pricing at several nearby hotels in a range of pricing. Upon registration, we will provide instructions for you to reserve your hotel room at attractive rates.
+ DIGITAL SIGNUP BONUSES +
All registrants will receive these special digital bonus items to enjoy immediately! 
This digital bonus package has full-price value of $324 – yours free when you register for your in-person or live-broadcast ticket
As soon as you register, you'll be directed to a Thank You page, where you can access all of these resources immediately.
Leave a message and we will get back to you.