I'm at this funky little coffee shop in downtown Boise and spy this picture on the bulletin board.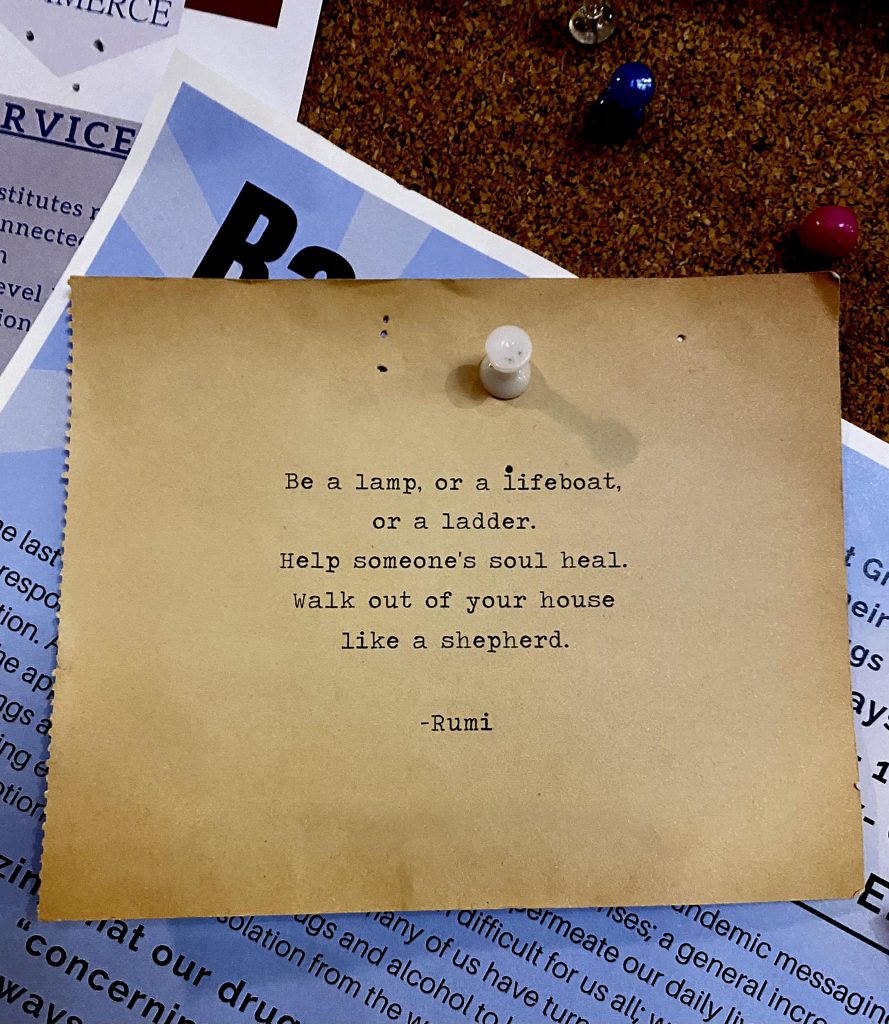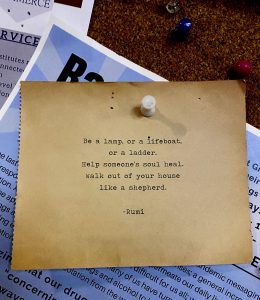 The bulletin board here is pretty much a Rorschach splatter, reflecting human consciousness: pyramid schemes involving yoga leggings, real estate people, drug and alcohol treatment places, concerts, announcements of malfeasance by the government, solar power, credit repair, psychic reading ads … and this bit of sublime by Rumi.
I've loved this one since my little sister, Kitty, sent it to me years ago when I was in a dark place.
I'm also reminded of what Anne Lamott wrote near the end of her Bird by Bird:
"Lighthouses don't go running all over an island looking for boats to save; they just stand there shining."
I think that these go well together in a world that feels overwhelming. How can one lifeboat or ladder or lamp be enough, Rumi?
"Just stand there shining …"
It's not everything for everyone — not enough to handle every problem in the whole world.
But that's just a lie the mind tells: "you won't ever be enough, so why even try?"
"Just stand there shining." Let that be enough.
It is. You are. For right now. For this next moment of choice or human contact.
Enough.